DAY 1
Routine blood pressure checks are important as they pick up changes to your blood pressure that can increase your risk of heart problems.
Having high blood pressure increases your risk of serious health problems including heart attack, stroke, heart failure or kidney disease. The symptoms of high blood pressure are often non-existent so it is important to have this checked by your GP.
We have blood pressure machines in each waiting area so you can check your blood pressure while you are waiting for your appointment. Ask your GP for advice on your blood pressure reading.
DAY 2
When was the last time you had a skin check?
Having a regular skin check is important to detect skin cancer early. We encourage everyone to have an annual skin check unless you are a high risk patient. High risk patients include light coloured skin, history of melanomas or skin cancers, family history of skin cancer, older aged groups, high number of moles, previous sun damage, previous use of tanning beds, occupations which require a lot of sun exposure etc.
DAY 3
Regular cholesterol checks are recommended to reduce your risks of heart problems.
Increased cholesterol in the blood makes it harder for blood to flow through the body which can increase your risk of a stroke or heart attack.
Cholesterol is checked by having a blood test. Your GP will discuss your risk factors before referring you for a blood test. Your GP will then discuss your results and the best course of action with you.
High cholesterol can be managed by a change in diet, reduction in foods with saturated fats and regular cholesterol checks.
DAY 4
Cervical screening is the best protection against cervical cancer. This five-yearly test scans for HPV (human papillomavirus) which causes changes in cervical cells that can lead to cervical cancer. If you are between the ages of 25-74, cervical screening should take place two years after your last Pap test.
Book an appointment for your routine cervical screening test by calling us on 5322 4900.
DAY 5
There is no simple test to detect prostate cancer however, it is important to recognise changes and symptoms to ensure early detection.
Speak to your GP if you experience any symptoms or if you have a family history of prostate cancer.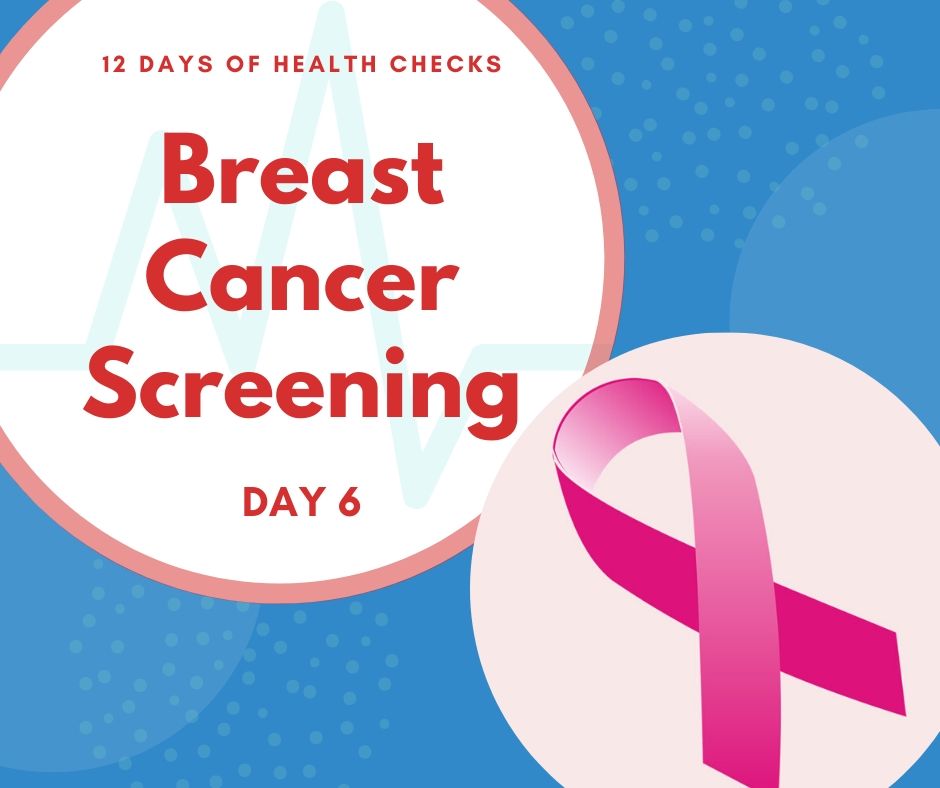 DAY 6
Breast cancer is the most common cancer that is diagnosed in Australian women. To ensure early detection of breast cancer, it is recommended that breast cancer screening is part of your health routine.
If you're approaching or over the age of 40 you should start thinking about regular breast cancer screening.
Be proactive and book in for a mammogram at X-Ray & Imaging Morayfield on the ground floor of Health Hub Morayfield.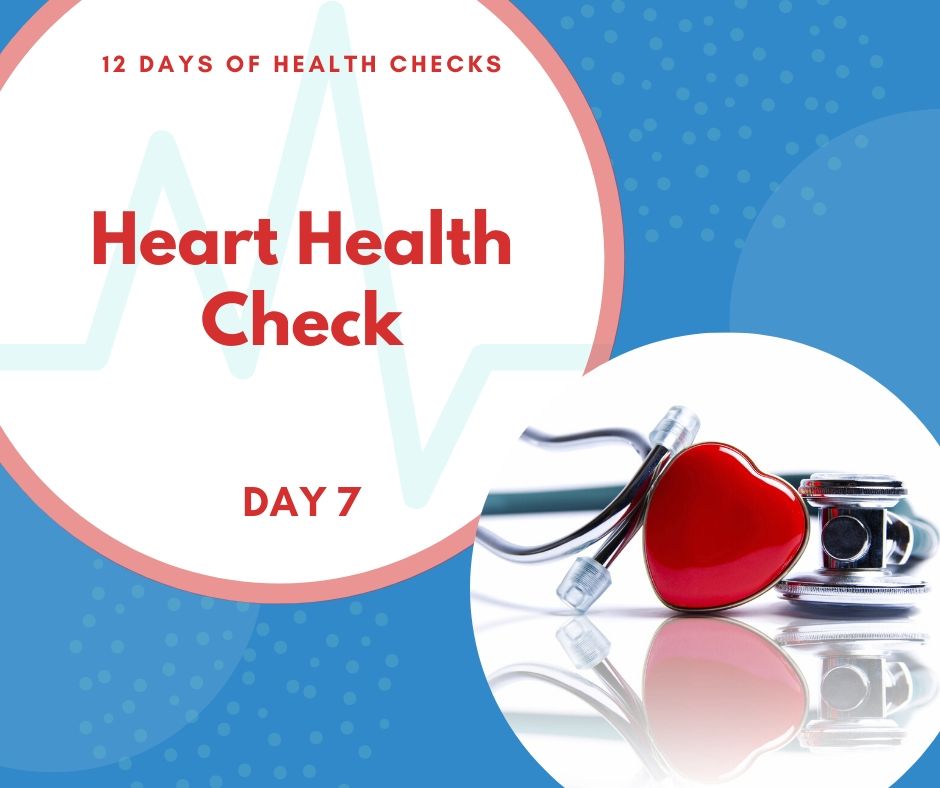 DAY 7
Heart health checkups are vital to manage your risk factors of heart disease. Your GP will discuss your risk factors with you and refer you to further testing if required.
Your GP may recommend changes to your lifestyle if you have a high risk of heart problems. This includes diet changes, increasing physical activity and reducing alcohol consumption.
Blue Care Live Well Centre, located on Level 1 of Health Hub Morayfield have allied health professionals including dieticians, that can assist you with these changes.
DAY 8
A bone density scan is used to diagnose Osteoporosis. This is a simple scan that measures the density of your bones and ensures that you can manage your bone health appropriately.
Your GP will review your risk factors for osteoporosis before referring you for a test. Visit X-Ray & Imaging Morayfield, located on the ground floor of Health Hub Morayfield, with your referral for a bone density scan.
DAY 9
A routine eye check should be apart of your annual health check. Your GP can perform basic vision tests, offer you advice and refer you to an optometrist if they are concerned that you have a vision problem.
Book an appointment with a GP at Health Hub Doctors Morayfield for a basic vision test.
DAY 10
A regular hearing check should become part of your routine health check. Early detection of hearing loss can help treatment be more successful.
Visit ihear Morayfield on the ground floor of Health Hub Morayfield today, to book in for a free hearing check.
DAY 11
Have you had your teeth checked lately?
Routine dental checks are important to ensure your teeth and gums are healthy. It is recommended that everyone has a dental check-up every six months to reduce the risk of minor problems becoming dental emergencies.
1300SMILES Morayfield is located inside Health Hub Morayfield. Call them on 5407 0154 to book in for your routine dental check.
DAY 12
Assessing your emotional and mental wellbeing is just as important as assessing your physical health.
A conversation with a GP is a great place to start to discuss your mental health. Our GP's will assess your mental health in a safe and supportive environment and can refer you to mental health services if required.
Open Minds Mental Health Hub are located on level 1 of Health Hub Morayfield and provide confidential counselling and psychological services for people of all ages, including children.