Many Australian's don't have a regular GP: The importance of continuity of care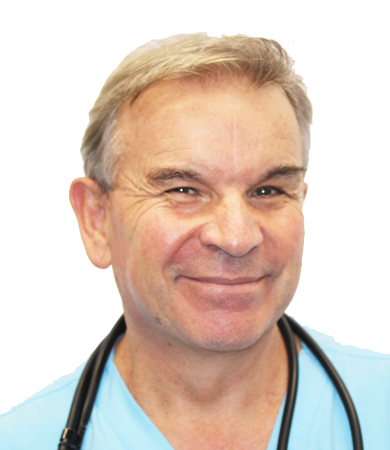 Dr Matthew Allen is a physician at Health Hub Doctors Morayfield, who specialises in urgent care, skin and cosmetic medicine.
Each week, we aim to bring you news, updates and information about what is happening here at Health Hub Doctors Morayfield.
This week, Dr Allen talks about the importance of continuity of care.
Patients often express they cannot see the same doctor every time, or their favourite doctor has suddenly moved on. Doctors complain their patients attend multiple practitioners, sometimes for the same complaint.
Long considered the heart of general practice, continuity of care is becoming increasingly distant in the fast world of modern medicine. This is something we are attempting to change at Health Hub Doctors Morayfield. Even in our large clinic, we cherish the old-fashioned values of holistic care from your family doctor.
As you may notice we have two integrated services; acute care for patients presenting with immediate problems serviced by our urgent care doctors and our general practitioner services focusing on holistic family care largely provided by appointment.
I practised in New Zealand where the medical system ensures patients must be registered with a Medical Centre, and therefore are more likely to seek all their medical attention from one provider.
Sadly here in Australia, continuity of care appears more fractionated.
There are many reasons which have contributed to this including:
The pressure to offer increased access
The loss of personalised GP lists
The multiplicity of different providers (including new online GP services)
The overstretched workforce
Growing numbers of healthcare professionals working less than full time
The growing size of many practices, the impact of technology and the increasing prevalence of mental health issues, all present challenges and solutions to the best practice ideal of a patient seeing a single GP, or inter-connected group of health professionals over an extended period. However, this continuity of care is valued by both patients and doctor. It allows GPs to build a rich tapestry of their patients' lives, woven using the strands of contacts we have had together over the years, within the context of their families and community. It allows truly holistic care and consultations are easier and more productive.
Continuity of care is the single most important factor in delivering safe, cost-effective & quality care with fewer errors. Moreover, it results in cost savings in investigation, prescribing, hospital referrals and admissions.
As doctors working in a busy clinic, we often encounter patients whom we have never met before. Within the allocated time, we have to become rapidly acquainted with the patient's previous history, develop a rapport and move on to address the patient's present problems. The patient also has to quickly come to trust an unfamiliar face on the basis of their professional standing. One cannot but feel that if patients saw the same doctor, a better standard of care would result along with a more satisfactory and effective consultation for both patient and doctor. The evidence, therefore, indicates that continuity is valuable and important to doctors and patients.
So please, if you don't have a regular family practitioner, ask our staff for advice about registering with one of our many dedicated GPs. Many of us have subspecialty interests and you're bound to find one of us that you can develop a rapport with.
Above all strive to build on this important professional relationship.
To book an appointment at Health Hub Doctors Morayfield, please call 5322 4900.