Private Flu Vaccines Are Available From Monday, March 15th!
Appointments can be booked online through our website HERE, through the HotDoc app, in person at reception or by calling 5322 4900. For more info, please visit Flu Immunisation FAQs. Please present straight to TerryWhite on arrival.
We Welcome Cub Care!
Cub Care will begin consulting "in person" Paediatric Urgent & Acute Care every Friday starting March 12, 2021. They will also be providing Telehealth support all other days.
Bulk billing available with referral only. To book in with one of our GPs, please call 5322 4900 or book online HERE.
Dr Ian Baxter - Upper Gastrointestinal and Metabolic Surgeon
USC Patient Integration Survey Study
Evaluating the impact of a large integrated primary and allied health care centre!
Please tell us about your experience at the Health Hub Morayfield. Help us learn more about your views in this short survey. Thank you! Survey Link.
International Women's Day 2021 @ Health Hub Doctors Morayfield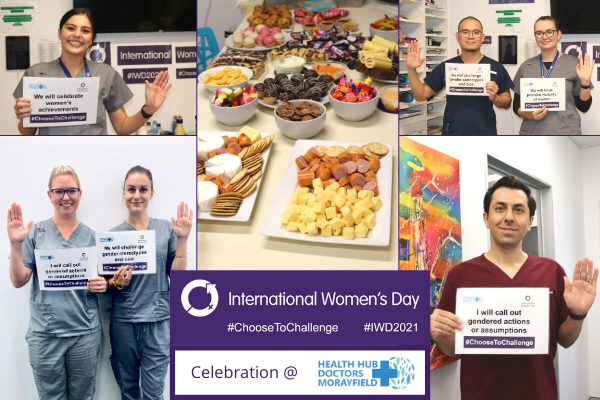 Chiropractic - Dr David Shahar
Don't let headaches, neck pain, or back pain interfere with your life!
Dr Shahar's services are now available on Monday 8:40am-6:00pm, Wednesday 1:00pm-6:00pm, and Thursday & Saturday 8:00am to 2:00pm.
Keep your kids smiling this school holidays at 1300SMILES Morayfield. We are offering $120 check, clean and fluoride for kids under 12 and $247 check clean and fluoride for those under 18 years. To book your appointment Click HERE.