Skin Cancer Clinic
Dr Alireza Khakzadeh & Dr Robyn Mawer are doing skin checks at Health Hub Doctors Morayfield!
Dr Ali is available on Fridays, 8:30am-1:00pm. An initial consult will be $130.
Dr Robyn is available Saturday-Monday, 9:00am-5:00pm. Bulk billing available with Dr Robyn.
Book in for your Skin Check now by clicking HERE, via the HotDoc app, or alternatively call us on 5322 4900.
COVID-19 Vaccination
Book in for your COVID-19 Vaccine now by clicking HERE, via the HotDoc app, or alternatively call us on 5322 4900.
Please ensure you are selecting the right booking columns when booking online.
The Australian Government - Department of Health has released informative videos answering some of your questions and concerns around the vaccine. In one such video, Chief Nurse & Midwifery Officer, Professor Alison McMillan answers the following questions:
I'm booked in for my first dose of the AstraZeneca COVID-19 vaccine and I am under 60, what do I do?
I am 60 years or over, why is the AstraZeneca vaccine okay for me to have but not someone younger?
I've had my first dose of AstraZeneca, and have side effects that I am worried about, what should I do?
Please click on the image below to watch the video. You can also read the full transcript by clicking HERE.
Respiratory Clinic
Our dedicated respiratory clinic is OPEN from 8am-8pm, 7 days. We are testing all symptomatic patients, and asymptomatic patients who have visited an identified hot spot location. All consultations are free but bookings are essential.
Book an appointment at our respiratory clinic online HERE or by calling us on 5322 4901.
For more information, please visit Queensland Health website. National Coronavirus Hotline: 1800 020 080.
Shailer Park Vaccination Clinic
Shailer Park Vaccination Clinic is opening on Monday, 28th June 2021!
Ample parking available including disability parking access. Book your appointment now by clicking HERE. Alternatively you can call 3445 6953 or 3445 4050.
Follow the Slacks Creek Respiratory Clinic social media page for updates.
Chiropractic - Dr David Shahar
Don't let headaches, neck pain, or back pain interfere with your life. Book an appointment now with our chiropractor,
Dr David Shahar. Dr Shahar's services are now available on Monday & Tuesday 10:00am-4:00pm, Wednesday 12:00pm-6:00pm,  Thursday 8:00am-2:00pm, and Saturday 8:00am to 2:30pm.
Please Book all Chiropractic appointments ONLINE, either by clicking HERE, via the HotDoc app or directly from the Health Hub Chiropractic website.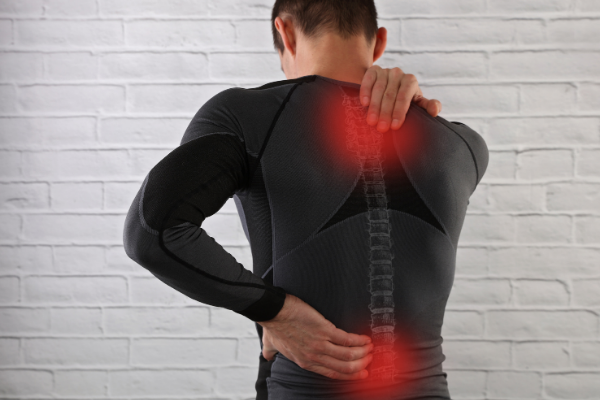 1300SMILES Morayfield is proud to be preferred Dentists for a range of health funds, making sure you are covered for the treatment you deserve.