WE WILL BE OPEN EVERY DAY DURING THE CHRISTMAS/NEW YEAR PERIOD
8AM-8PM
---
Vasectomies Now Available!
Dr Robert D'Hotman & Dr Maureen Hollyoak are now perfoming vasectomies.
Call us on 5322 4900 to book an appointment.
---
Skin Cancer Clinic
It is important to have a regular skin check every 12 months unless you are a high-risk patient, in which case you should receive more frequent skin checks. High-risk patients include: light coloured skin, history of melanomas or skin cancers, family history of skin cancer, older aged groups, high number of moles, previous sun damage etc.
Dr Maureen Hollyoak and Dr Ahmed Elsedfy perform skin checks, biopsies, excisions, grafts/flaps and cosmetic removal of moles/lesions.
Call us on 5322 4900 to book an appointment.
---
Midwife Appointments Available!
Our midwives have antenatal and postnatal appointments available Monday-Friday, 8am-4pm.
Call us on 5322 4900 to book an appointment.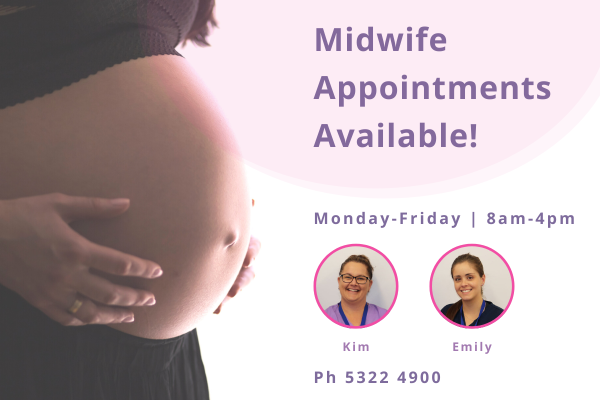 ---
Philips Sleepeasy Update
We are excited to announce that, we have transitioned all Philips Sleepeasy centres to our new brand name Philips Sleep Services.
You will see our new branding rolled out across our centres nationally. This name change will be coupled with a number of updates to our booking and phone systems:
Appointments can now be booked online at www.philips.com.au/sleepservices/appointments. Our new booking system will enable you to make appointments at any one of our centres at any time.
You can now reach a member of our SleepCare team via our new centralized toll-free number 1800 830 517. Our centralised number will ensure your call is answered in a timely manner.
We will continue to deliver our Sleep Coaching program under the new name Philips SleepCare Program with qualified SleepCare Consultants available on the phone to support with you with any questions you may have regarding your therapy.
We remain your partner when it comes to your sleep or respiratory therapy. We will continue to deliver a program specifically designed to support you through your therapy journey, from your initial appointment and beyond.
We thank you for your continued support. Our patients are our priority and we remain committed to supporting your needs. If you have any further questions, please contact us on 1800 830 517.