Happy Father's Day
On behalf the doctors, nurses, receptionists, and support staff, we wish the extraordinary
Dads in our community a very Happy Father's Day!

We welcome Dr Sarah Mon to Health Hub Morayfield ! 
Dr Mon is a Nephrologist and General Physician with experience in managing all aspects of adult nephrology conditions including Acute Kidney Injury, Chronic Kidney Disease, Anaemia and Mineral bone disease management, Hypertension, Dialysis and Transplant management.
To book an appointment, please contact Dr Mon's office on 07 3040 2500 or email reception.drsarahmon@gmail.com
Dr Mon consults from B. Braun Renal Care Centre on level 2 weekly on Thursdays and some Saturdays.

R U OK? Day
This coming Thursday the 9th of September is R U OK? Day. It's important to check-in with a friend, colleague or loved one on this day and every other day and ask R U OK?
A conversation could change a life!
Learn more about how to ask HERE
Specialist Surgeon, Dr Maureen Hollyoak has available appointments!
As an experienced surgeon Dr Maureen can provide a large range of procedures and services. These include: Skin Checks, Skin biopsies, excisions, grafts/flaps, Cosmetic removal of moles/lesions, Haemorrhoidectomy, Tongue Tie, Vasectomy and Circumcisions.
See your GP for a referral.
Book in with one of our GPs HERE, through the HotDoc app or alternatively by calling 07 5322 4900.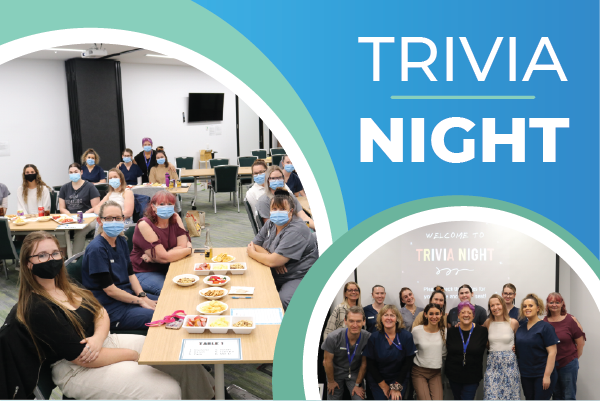 Trivia Night
Last Friday we enjoyed a night of trivia, laughs and yummy food!
It's important for our team at Health Hub Doctors Morayfield to unwind after busy weeks at the hub.